About Parsec
A parsec is a unit of distance most accurately measured with the universal constant of time in light-years. The distance of a parsec is approximately 3.26 light-years. From this universal constant, we found the name for our stunning timepieces.
Parsec watches are made in secure sandalwood, maple wood, zebrawood, and bamboo. We never sacrifice aesthetics for functionality or vice versa. To compliment our stunning wood watches, we use stainless steel, nylon, and leather features to perfectly round out each custom design.
Using lightweight materials allows us to create captivating watches that are comfortable to wear. No matter your style, if you take pride in owning crafted watches, Parsec is a stunning addition to your collection.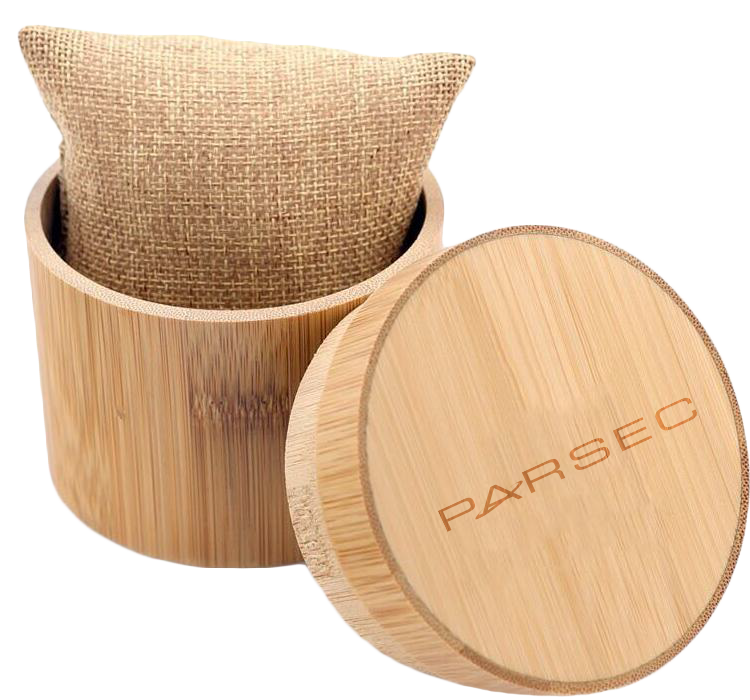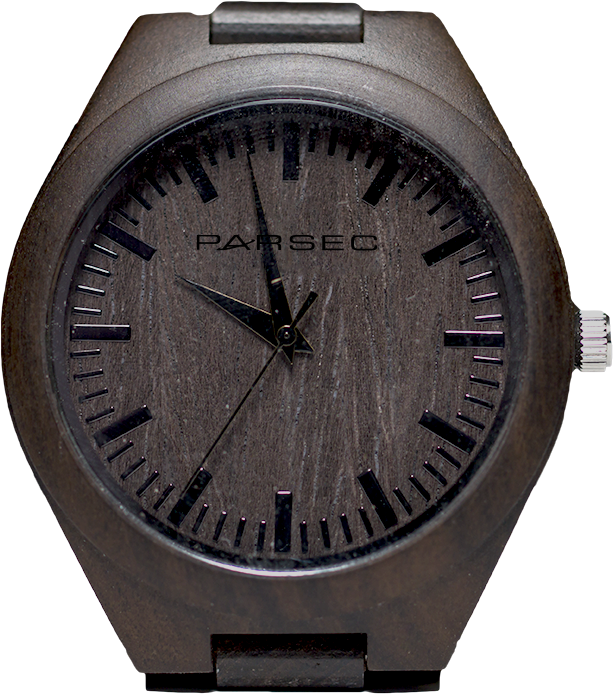 Click on the Watch Parts to See What Makes our Wooden Watches
Our watches cases are made using real wood or bamboo. This is what gives our Parsec Watches the unique look that makes our brand. Other than the look and design, our wooden watches are incredibly light – this being one of the first things our customers notice when they pick up a parsec watch
Arguably the most important part of a watch are it's heart and brains – the movement. Our watches come installed with the Japan Miyota Movement 2035 made by Miyota – a division of Citizen LTD.
All our Parsec Watches come in different styles and designs, that includes our watch bands too! Depending on the watch, they either come with bamboo, wood, leather or nylon straps. If that's not enough, we even have Apple Watch bands for those that love Apple Watches but still want our Parsec wooden products.